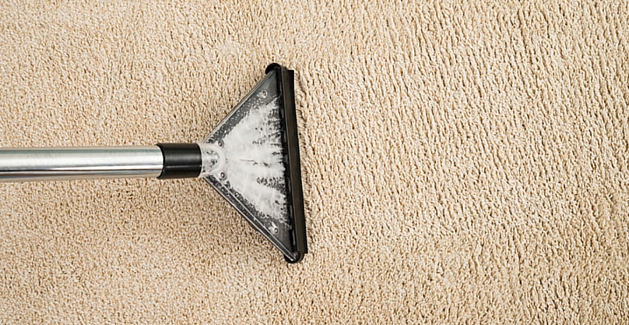 Like most flooring options, carpet doesn't last forever. But how do you know when it's time to replace carpet? A few things like the age, wear levels, damages like tears, stains, or smells, and increased allergies can be indicators that it's time to invest in new carpet. If you're unsure whether your carpet should be replaced or not, read on to find out more about the signs you should look for when considering replacing carpet.
Age of the Carpet
While carpet has changed over the years, today, its lifespan is usually anywhere from 5 to 15 years. The length of time that a specific carpet lasts depends on the type of carpet, carpet cushion, carpet fibers, and wear and tear the carpet is exposed to. For example, carpet in a spare bedroom where there is little traffic will probably last longer than carpet in a heavily trafficked hallway. Homes with children and pets will see increased carpet wear than homes with quiet lifestyles, so there are many factors to consider. While there's no set way to determine if your carpet is at the age where it needs to be replaced, there are usually physical indicators that will tell you that it's time to replace the carpet.
If you want to increase the life span of your carpet, depending on your lifestyle, you should have your carpet professionally cleaned every 18-24 months, vacuum on a regular basis and follow the proper care and maintenance instructions found in your carpet warranty. If you've had your carpet for more than 20 years, it's best to replace it to maintain your home's indoor air quality and comfort.
Wear, Damage, and Tears
Worn out carpets and carpet cushions can occur for a variety of reasons, and they show wear with tears, damages, and wrinkles. Small tears can sometimes be repaired, but large tears are often damaged beyond repair. Areas of carpet that are heavily trafficked may show wear by their appearance. If your carpet was once a more vibrant color, but now tends to look dirty no matter how much you clean it, it's probably time for new carpet. Areas in front of doorways are often the first to experience this kind of wear. Carpet can also become faded over time, so if your carpet was once a beautiful, bold color, but now seems dull and worn, you may want to consider carpet options. While carpet fading is not always a necessary reason to invest in carpet, it may be a good option if you have this issue along with another sign of wear.
High traffic areas like entryways, hallways, stairways, and playrooms will also show signs of wear with matting. Matted carpet lays flatter than its original look, and it's tough to bring matted carpet back to life. In many cases, matted carpet is an excellent reason to invest in new carpet.
Not only can your carpet become worn, but so can the carpet cushion underneath. Wrinkles in your carpet are a good indicator that you need new carpet. Another sign of worn-out padding is uneven carpet. Areas in your carpet that are higher or lower than other areas indicate that your carpet padding needs to be replaced, and so does your carpet.
Stains and Smells
Stains and smells are some of the most common reasons why carpet should be replaced. Whether you have young children or pets or you happen to be the one who makes messes, stains and smells can cause irreparable damages to your carpet.
Some carpet stains can be cleaned easily, but red wine and bathroom accidents may never come out. While you can move furniture to cover them, it's not always possible to hide areas of your carpet that have severe stains. Professional cleaning can sometimes help remove or dull the stains, but that's not true in all cases, especially with tough stains like mustard or bleach.
Stains can also cause there to be a lingering odor. When stains seep into the carpet fibers and carpet cushion, they can bring with them unpleasant odors that last for years. Mold and mildew are a top reason to purchase new carpet, as there is no way to remove these odors without replacing the carpet.
Allergies and Respiratory Issues
Older carpet tends to hold in mold, mildew, and even dirt. If you're noticing that you or your family members have increased allergies symptoms, like coughing, sneezing, or a stuffy nose, it could be caused by the carpet in your home. Another sign that it's time for new carpet is respiratory symptoms. Colds, runny noses, and mild to severe coughs can all be caused by carpet that needs to be replaced. If you have noticed an increase in these symptoms, it's a good idea to question how long the current carpet has been in your home, and if it's time to replace them. It's always better to stay ahead of the symptoms by replacing carpet, rather than allowing them to cause severe respiratory issues or allergies for an extended period.