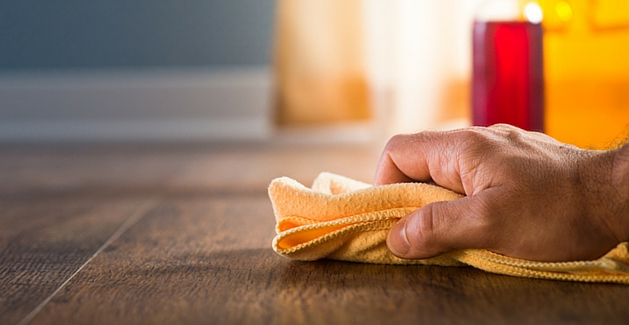 When homeowners shop for new flooring, the majority of time and energy is devoted to selecting the right option that will serve the home with style, performance and comfort. Whether you love hardwood flooring or ceramic tile, natural stone or red oak, one thing to always consider is what the flooring installation costs will be. Of course, these installation costs will depend on the type of floor you ultimately select and the specific requirements of each to have the flooring installed. Rather than look at this cost estimate as a burden, think of it as added insurance that the foundation of your home is installed correctly for even greater, longer peace of mind! In fact, many manufacturer warranties require a floor is professionally installed for the warranty to be valid. Here are some of the factors that will determine your cost:
Will you need to hire professional installers? The type of flooring that you purchase will determine if you need to have professional installation. For example, the installation needs of wood flooring can vary widely depending on the product: Solid wood planks will require greater expertise when installing whereas some of today's engineered wood products have locking systems designed to make installation easier and reduce the overall time needed to install a new floor. According to HomeAdvisor, the average price of installing wood floors in a 1,000 sq. ft. home is roughly $8,000.00. Of course, all flooring installation costs will depend on the type of floor you ultimately select, the specific installation requirements, and any regional considerations in your area. If installation cost is a concern, your sales professional can help guide you to products that will be more affordable for your home.


Shopping Tip: Always take the square feet measurements of your home or rooms, plus a calculator (there's probably a calculator function on your phone), with you when you are shopping for flooring. This will help you get a fairly accurate idea of installation costs earlier in the process.
Can you take care of some of the installation process yourself? If you have the capability to move furniture on your own, handle the delivery of the new flooring product yourself, as well as take care of cleanup and disposal of the existing floors, you will probably save some of your valuable budget. Some installers, or the flooring store you purchase from, may include one or all of these services in the installation cost if you negotiate them during the hiring process! It never hurts to ask or make preparations to handle these steps yourself in order to keep costs down.
What flooring materials and labor are needed for subfloor preparation? Preparing the subfloor correctly ahead of time will most certainly aid a successful floor installation. Correct subfloor preparation is a vital factor to the sustainability of your flooring installation. It's not wise to put a valuable flooring investment over a subfloor that has not been treated properly, and this may also void your warranty. In some cases, especially if your home is newer, you may not need to factor much of a flooring materials expense other than glue or adhesive, because your subfloor has no issues. However, if your subfloor is uneven or you want to put padding down before the floor is installed, material costs are a proper consideration. When it comes to carpet, you do not want to skimp on the carpet padding in favor of cheap, thin padding that you will later want to upgrade. Again, ask your sales professional if any labor costs associated with preparing your subfloor can be bundled with the overall job cost.
What finishing work, sealing, and trim is required? Determining the sealing and trim involved for your installation will be dependent on the construction of your home or room, plus the type of flooring you select. However, if your new flooring will require trim, molding or sealing, stay ahead of the surprise costs by using a tape measure to create a home blueprint that accurately measures the dimensions of the rooms receiving new floors. You will need to know the perimeters of the rooms specifically, as opposed to the square footage. Some installers will charge differently for tight spaces so it helps to have a measured blueprint ready for estimating installation costs as well. If you have any uncertainty in creating an estimate, it's always better to err on the side of caution and invite a professional to come out and help you take accurate measurements. A professional will also know how to factor in for any extra material needed to cover any waste from cutting pieces to the correct size. The key to all of these thoughtful considerations is to prepare in advance so that your final project cost will not be a surprise and to ensure lasting enjoyment once your beautiful floors are finished!