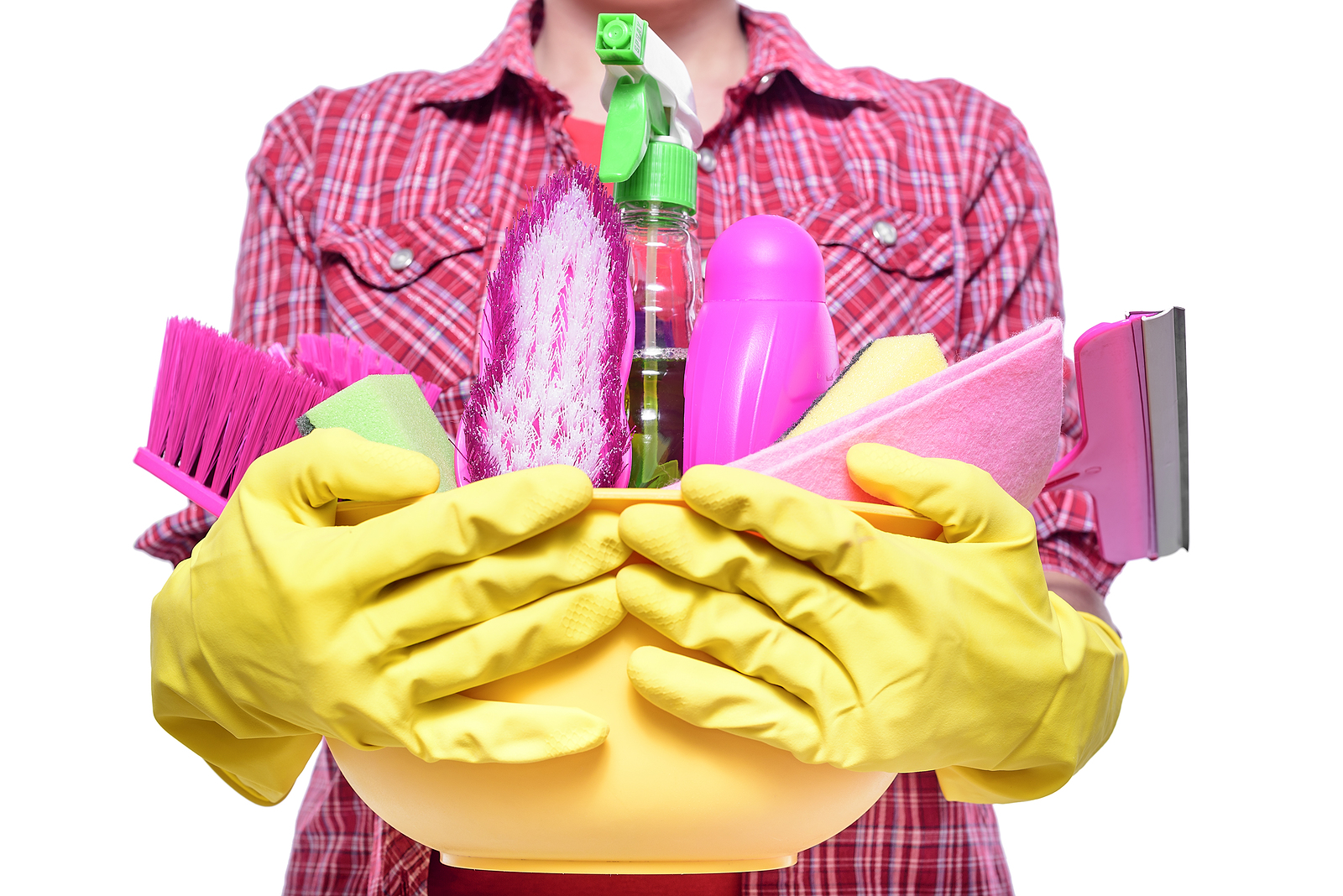 Keeping your floors clean is an essential part of how your home functions. From busy, active, homes to quiet homes with little activity, maintaining your floors correctly is crucial to the longevity of your investment. With so many floor cleaning options available, how do you know the best way to clean your floors? We've crafted some tips, tricks, and info that we think will help you learn more about each type of flooring and the cleaning solution and technique that's recommended. Keep in mind, there's no one size fits all method, so if you have more than one type floor in your home, you may have to take a different approach to each floor.
Homemade Floor Cleaning Products
White vinegar, castile soap, dish soap, rubbing alcohol, warm water, baking soda, and essential oils are just some of the commonly used ingredients in today's popular homemade floor cleaning products. While there are many floor cleaning recipes out there, it's virtually impossible to know what's best when you don't know what effect these cleaners will have on your floors.
Tile, laminate, hardwood, luxury vinyl, and carpet all differ significantly in their construction, and there is simply no "one size fits all" way of cleaning them. Even different brands can have varying recommendations for cleaning and maintenance.
When it comes to homemade floor cleaning products, we do not recommend using a homemade floor cleaning product consistently, as it can cause issues to your floors over time. The wear layer and finish on your floors can deteriorate, or other problems may occur when you use cleaning products that are not tested before use.
However, if you have a stain, spill, or accident, and you find yourself in a bind without any stain-removal products, we do have a few options that could work for you. Our stain removal page reviews many of the most common stains, including red wine, cake, chocolate, and many more! With our stain removal advice, you can even use household ingredients in many cases, and we also offer suggestions on the best way to remove stains by blotting, scraping, and applying a cleaning solution.
What's the Best Floor Cleaner for Your Floors?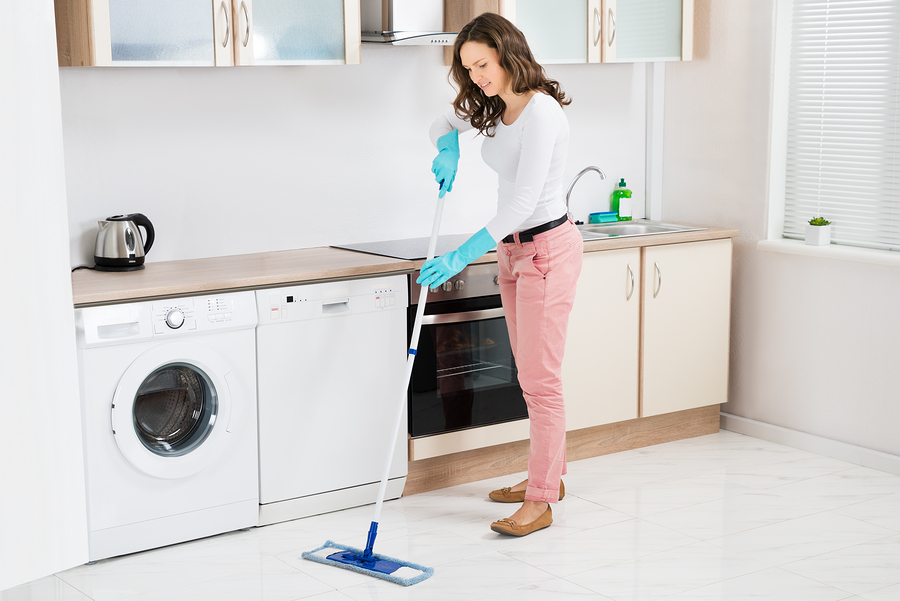 There are tons of cleaning products available on the market today. Natural floor cleaners, cleaners with intense chemicals, and floor cleaners by different brands all tout that they are the best option to use. What is the best cleaner for your floors? It can be tough to know for sure, but there are a few key things you should know before you start whipping up a homemade floor cleaner and using it in your home.
Whether you have hardwood, tile, carpet, laminate, or some other type of flooring, one thing remains the same – there will be some maintenance required to ensure your floors look their best. Knowing what products to use starts with knowing what type of flooring you have in your space. If you just moved into a new home, try to do some research on what's already there. If you're not sure what you have, consider speaking with a flooring expert and bringing in some photos. A flooring professional may be able to help you determine the type of flooring in your new home. On the other hand, if you're investing in new flooring, be sure to keep track of the brand, the type of flooring, and its thickness so that you know what to look for when searching for the best cleaning products.
Once you know what type of flooring you have, you can look up the recommended maintenance provided by the manufacturer. Nearly every flooring on the market today has specific manufacturer's guidelines on how to clean them. In fact, many manufacturers actually make unique cleaners that should be used. We recommend that you read the manufacturer's recommended maintenance, as you can void your warranty if you do not follow the exact cleaning instructions.
No matter the flooring you have in your home or the flooring you're planning to install, knowing the best floor cleaning products or methods to use is incredibly important. By maintaining proper maintenance and care, you can ensure that your floors will last, even in a home with pets, children, and guests. We hope that these tips and tricks help you refresh and renew your home, whether you have tile, carpet, hardwood, laminate, luxury vinyl or another type of flooring.