On July 1, 2011, SGT. Bryan Dilberian's life was forever changed when he lost both legs and his left arm in an IED explosion in Afghanistan.
September 11, 2015 marked another life-changing event for Bryan Dilberian: he was welcomed home to his new smart home in Staten Island, NY.
Bryan, who has been recovering from his injuries ever since 2011, will now have a fully equipped, high-tech home that will allow him to do things on his own with just the push of a button or swipe of an iPad! The 3,000-square-foot, three-bedroom home includes features such as motorized internal shelving in the kitchen cabinets, motorized sinks and stoves, a heated driveway so the driveway will not need to be shoveled in the winter, card access system, an elevator and wheelchair accessible hallways and walkways.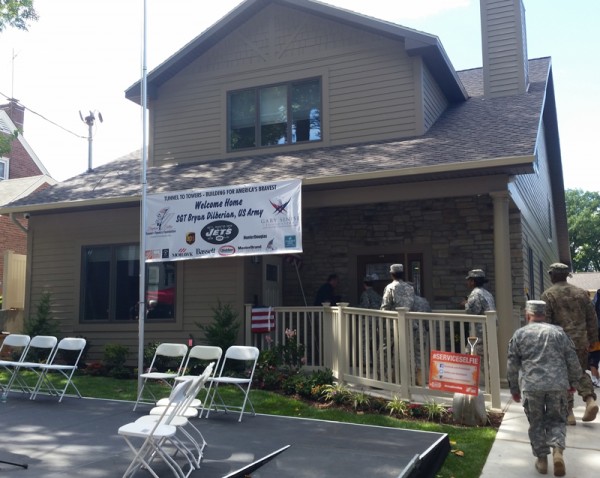 A special thank you to our Carpet One Floor & Home members who gave so generously:
T.F. Andrew Carpet One Floor & Home in Elmsford, NY who installed all of the tile
Fox Floors Carpet One Floor & Home in Staten Island, NY who installed all of the hardwood and LVT 
As SGT Dilberian's mother Mary Jane Fedak said, "Nothing is going to bring back Bryan's limbs, but at least he now has a place to call home where he can relax. He has that American dream."
You can watch a live stream of Bryan's dedication on YouTube.
Welcome home Bryan!