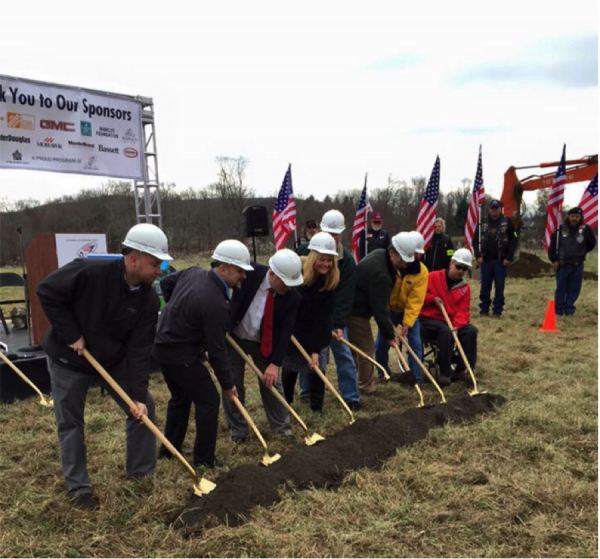 December 8th was a big day for U.S. Army Staff Sgt. Stephen Valyou and family, as the groundbreaking ceremony for their new smart home in Millerton, New York had commenced! 
Dalene Flooring, partnering with Mohawk Flooring, is providing all the flooring and installation to Valyou's new home. Valyous's new home will provide him with independence from his injuries that he suffered while in Iraq in 2007.
In March of 2007, Valyou was conducting Explosive Ordinance Disposal when was shot by a sniper on his way back from responding to a report of an improvised explosive device (IED). Valyou suffered lung damage, a laceration to the liver and is paralyzed from the waist down. But that hasn't stopped this Veteran from enjoying his favorite things- like hunting and fishing.
The smart home is designed to be wheelchair accessible and is run by an iPad. The goal is for the  home to be completed by spring.