It's October - Breast Cancer Awareness month. And our new collection of pink ribbon welcome mats is here! We're celebrating our 10th year of supporting the cause with our most extensive collection of mat designs that we've ever had.
We have 15 new designs in this year's collection. Everything from our "Kiss the Cook" kitchen mat featuring a utensils pattern to our cheeky "Well Hello" mat.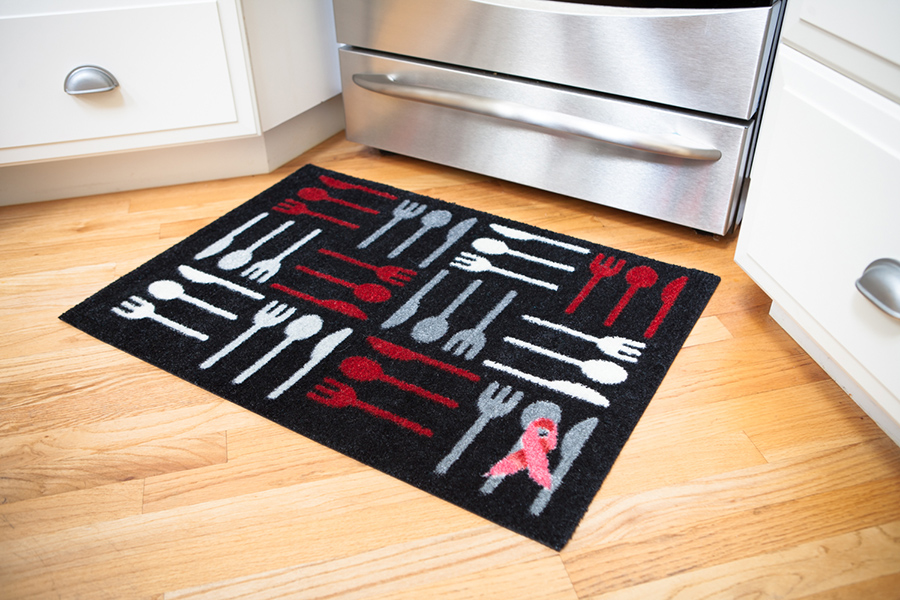 Kiss the Cook (above) and Well Hello (below) are just two of the designs available in this year's collection. To see all the designs, visit CarpetOne.com/welcome-a-cure.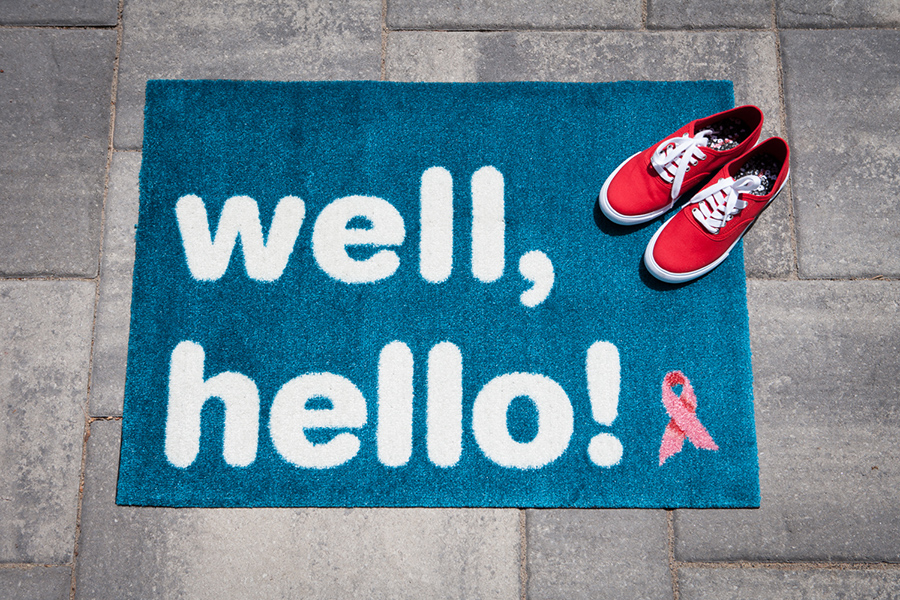 The collection will also include twelve designs created by interior design experts. These interior designers and stylists have tapped into their design style and personal inspiration to create the first Designer Series of pink ribbon welcome mats. Each designer collaborated with Carpet One Floor & Home to develop a mat design that represented them.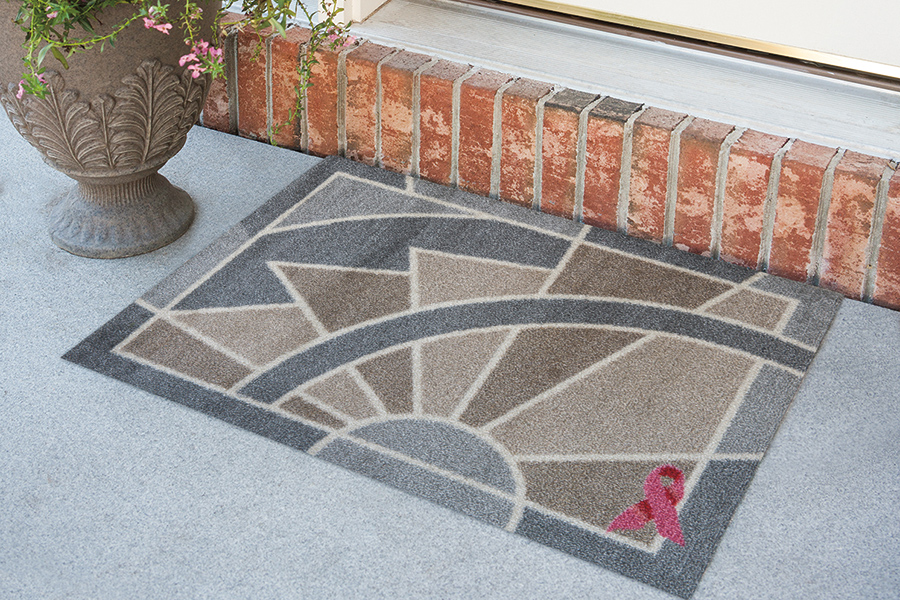 Evelyn Eshun's mat picture here is just one of the beautiful designs in our Designer Series. View them all at CarpetOne.com/Welcome-a-Cure.
Participating designers are:
Twenty-five percent of each sale will be donated to The Breast Cancer Research Foundation® (BCRF). The mats are designed to withstand conditions both indoor and outdoor; each complete with a sturdy rubber backing and a pink ribbon to remind people of the cause each mat stands behind. All of Carpet One Floor & Home's welcome mats are stain-and-water resistant and machine-washable.
The pink ribbon welcome mats have raised nearly $1 million for breast cancer research and awareness charities since the campaign started in 2004.